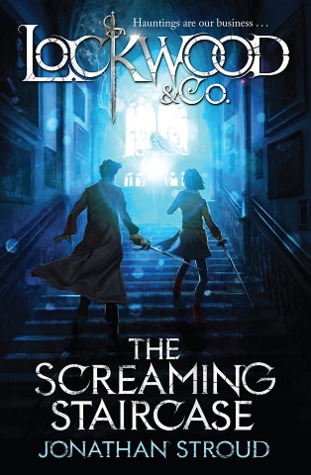 This week we're giving away a copy of
The Screaming Staircase
, the first book in Jonathan Stroud's Lockwood and Co. series. We
reviewed
this a couple of years ago (and we'll be reviewing the latest book in the series later today), but I worry that some of our readers might have missed out on reading it, thanks to many booksellers' inexplicable decision to hide it away in the "Young Readers, Age 9-12" section, where I promise you it does not belong.
As always, this contest runs Monday through Friday. To enter, just send us an
e-mail
connected to a valid address. Complete rules and regulations can be found
here
.
No new comments are allowed on this post.