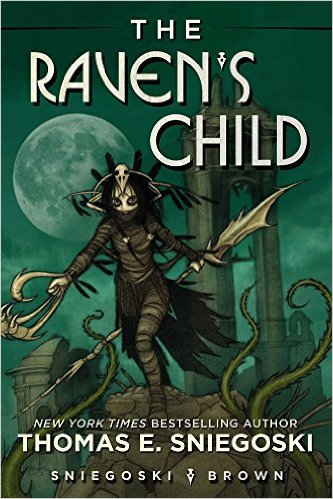 This week's Book Giveaway is Thomas E. Sniegoski's graphic novel
The Raven's Child
. I'm pretty excited about this one; the artwork isn't exactly my style*, but Sniegoski is apparently the only writer to work on Jeff Smith's
Bone
series (apart from Smith himself, obviously), and I can't think of a better recommendation than that. Our full review is available
here
.
As always, this contest runs Monday through Friday. To enter, just send us an
e-mail
connected to a valid address. Complete rules and regulations can be found
here
.
*The characters look like Goth Precious Moments figurines. I'm sorry, but it's just true.
No new comments are allowed on this post.