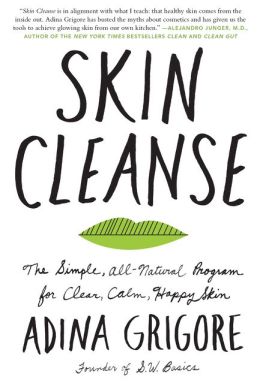 This week's Book Giveaway is Adina Grigore's
Skin Cleanse
, which meets my "of general interest" standard for reviewing nonfiction. (Plus, it appeals to the same part of me that enjoys reading fancy cookbooks while eating, like, toast. I'm a big fan of theoretical self-improvement.) I haven't quite finished Ms. Grigore's book, but thus far it seems like a chattier, more grown-up version of
this
, which remains one of my favorite all-time Wordcandy submissions. A full review will be posted this afternoon.
As always, this contest runs Monday through Friday. To enter, just send us an
e-mail
connected to a valid address. Complete rules and regulations can be found
here
.
No new comments are allowed on this post.