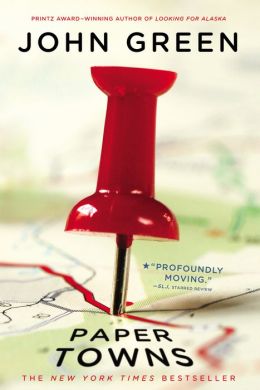 And in other movie news, the
trailer
for the movie adaptation of John Green's
Paper Towns
recently hit the interwebs. Frankly, I'm even less excited about this than I am about the
Little Women
movie—I give Mr. Green full props for his super-useful Crash Course videos, but why are all of his attempts at fiction so... belabored? Not everything has to display your "
trademark brilliant wit and heart-stopping emotional honesty
", sir. Sometimes it's okay just to be entertaining.
No new comments are allowed on this post.