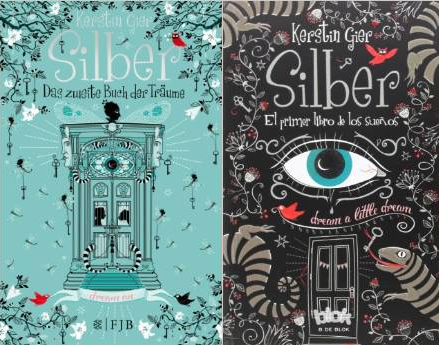 Much to my displeasure (
again
), I see that Kerstin Gier's Spanish readers are getting both a much faster translation of
Silber
, the first book in her new trilogy,
and
infinitely funkier cover art than we do here in the US. (In contrast, you can see the totally generic American/British cover
here
, too.)
Why
do American YA publishers insist on making all of their books look alike? Would it kill them to try something different once in a while? Not all teen books have to feature a pretty girl in a pretty dress in a pretty setting, you know?
No new comments are allowed on this post.