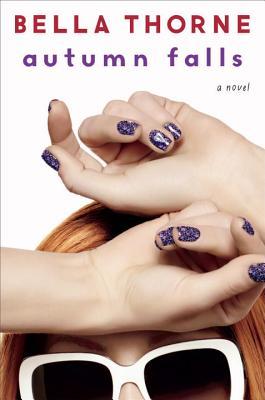 I can't believe I'm writing this, but I'm giving Disney Channel actress Bella Thorne's debut novel Autumn Falls a glowing "Nowhere near as terrible as I thought it would be". I'm not saying it's actually good, mind you, but I've read way worse.

After her father dies in a car crash and her mother moves the family to Florida, Autumn Falls hopes to quietly transition into her new high school. Things get off to a good start: she makes some great new friends, and exchanges a little flirty banter with a cute football player. Unfortunately, the flirting irritates the school's resident Mean Girl, and Autumn is suddenly slammed by an onslaught of pranks and rumors. She has no idea what to do... until she starts writing down her wishes in her late father's journal, and the wishes inexplicably come true.

Autumn Falls is shamelessly derivative. (It's also co-written with professional author Elise Allen, although that information is heavily downplayed on the book's packaging.) If you've ever seen a movie or read a book about a kid getting a magical power that comes with—shocker!—unexpected consequences, then you've pretty much already read this story. That being said, derivative literature can be soothing, and the easy-to-like characters and cheerful dialogue are charming enough to make Autumn Falls a reasonably pleasant read. I doubt it will attract much of an audience beyond Thorne's preexisting young fans, but at least said young fans should thoroughly enjoy themselves.

Review based on publisher-provided copy.
No new comments are allowed on this post.