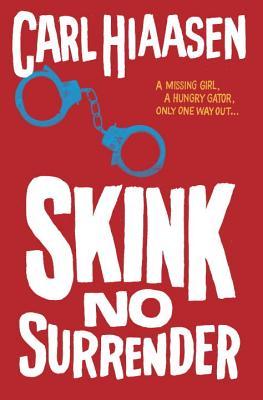 This week's Book Giveaway pick is Carl Hiaasen's
Skink—No Surrender
. People are making a big deal out of the fact that this Hiaasen's first novel aimed at teen readers, so I'm interested to discover what separates it from his previous books for adults and children. (Swearing, but just a little? Non-explicit sex? Semi-detailed descriptions of alligators eating people?) Sadly, one thing is already clear: there's no sign of the vivid, pop-art cover style that makes his other books so eye-catching. Maybe they were worried about offending teen readers' dignity...?
As always, this contest runs Monday through Friday. To enter, just send us an
e-mail
connected to a valid address. Complete rules and regulations can be found
here
.
No new comments are allowed on this post.