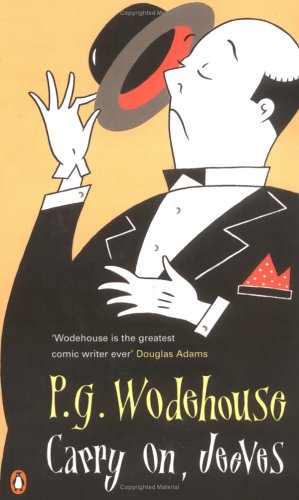 In honor of back-to-school week, I've chosen something soothing for this week's Book Giveaway:
Carry On, Jeeves
, by P.G. Wodehouse. It isn't my favorite Jeeves-and-Wooster collection, but it's pretty much ideal reading for anyone feeling overwhelmed by constant demands for calculators, kleenex, and signed permission slips.
As always, this contest runs Monday through Friday. To enter, just send us an
e-mail
connected to a valid address. Complete rules and regulations can be found
here
.
No new comments are allowed on this post.