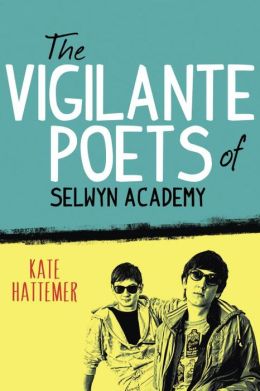 This week we're giving away a copy of
The Vigilante Poets of Selwyn Academy
, by Kate Hattemer. The PR note I received with the novel claims that it's perfect for fans of
Glee
. I don't know about Ms. Hattemer (whose writing deserves better), but to paraphrase P.G. Wodehouse: if someone said such a thing about
me
, I would have risen and struck them on the mazzard, regardless of their age or sex.
As always, this contest runs Monday through Friday. To enter, just send us an
e-mail
connected to a valid address. Complete rules and regulations can be found
here
.
No new comments are allowed on this post.