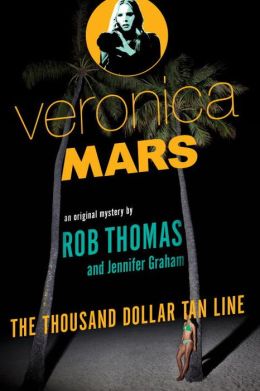 This week we're giving away a copy of
Veronica Mars: The Thousand-Dollar Tan Line
, by Rob Thomas and Jennifer Graham. The book is the first installment in a series of mysteries inspired by the TV show, and while I suspect most hardcore
Veronica Mars
fans already own it, if you're A) broke, B) on the fence about reading a movie tie-in, or C) just looking for an entertaining, noir-lite beach read, today could be your lucky day.
As always, this contest runs Monday through Friday. To enter, just send us an
e-mail
connected to a valid address. Complete rules and regulations can be found
here
.
NOTE:
We think we've fixed the problems with the email page, but if your message is marked un-deliverable, you can send us an email directly using the address "info [at symbol] wordcandy [dot] net" (minus all those spaces, of course).
No new comments are allowed on this post.