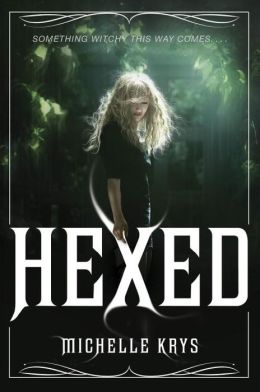 This week's Book Giveaway title is Michelle Krys's novel
Hexed
. The publisher describes it as "
Bring it On
meets
The Craft
", which (in my eyes, at least) answers the question of what age group YA fiction is
actually
written for, because those movies are fourteen and eighteen years old, respectively. Clearly "Young Adult" fiction is squarely aimed at 32-year-olds.
As always, this contest runs Monday through Friday. To enter, just send us an
e-mail
connected to a valid address. Complete rules and regulations can be found
here
.
NOTE:
We think we've fixed the problems with the email page, but if your message is marked un-deliverable, you can send us an email directly using the address "info [at symbol] wordcandy [dot] net" (minus all those spaces, of course).
No new comments are allowed on this post.