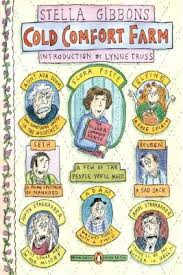 The fine people at Flavorwire recently compiled a list of the
25 Greatest Houses in Literature
. While their choices are solid, I'm afraid they left some critical picks out:
1. The boxcar in
The Boxcar Children
. Please note they don't say "nicest" structures; they said "most memorable". And God knows people remember the boxcar.
2. Mr. Tumnus's cave... den... thing in
The Lion, the Witch, and the Wardrobe
, possibly the only place description on Earth that could make me think sardines on toast could be a good idea.
3. The house in
Goodnight Moon
. Um, I bet people can actually
list
some of the stuff in that room.
4. Pretty much any of the houses on Harriet's route in
Harriet the Spy
. My favorite is the couple with the giant baby statue, but they're all good.
5. Cold Comfort Farm. Seriously, were they even trying?
No new comments are allowed on this post.