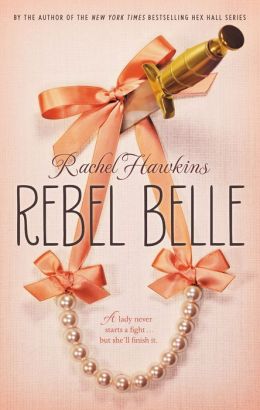 Our current Book Giveaway pick is
Rebel Belle
, the latest book from YA paranormal romance author Rachel Hawkins. In addition to writing solid action sequences, Ms. Hawkins has a gift for creating dialogue that manages to feel deliciously snappy, rather than annoyingly contrived (ahem,
Sarah Rees Brennan
), so I'm really looking forward to reading her book.
As always, this contest runs Monday through Friday. To enter, just send us an
e-mail
connected to a valid address. Complete rules and regulations can be found
here
.
NOTE:
We think we've fixed the problems with the email page, but if your message is marked un-deliverable, you can send us an email directly using the address "info [at symbol] wordcandy [dot] net" (minus all those spaces, of course).
No new comments are allowed on this post.