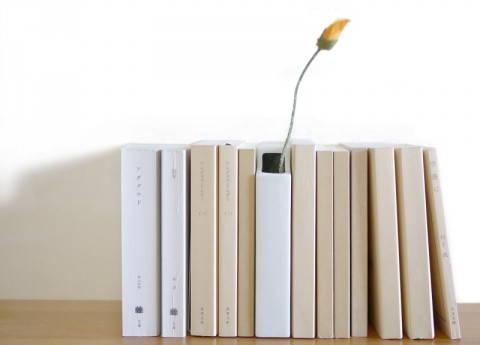 Despite my well-documented aversion to fake books, I quite like this book-shaped
"Hanabunko" vase
from
Spoon & Tamago
. It's $37, and currently on back-order until July, but wouldn't it look great on a mantelpiece? (In other book-related news, the site also offers a notebook called a "
Pick-a-book
" that is cut at an angle, so it tilts outward from your shelf. That would drive me
nuts
, but to each their own, I guess.)
No new comments are allowed on this post.