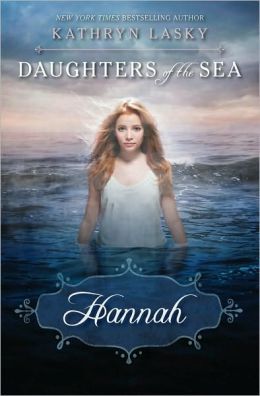 It seems I had more books on my to-be-read shelf
about mermaids
than I thought, including Kathryn Lasky's
Daughters of the Sea: Hannah
, which we're currently offering as our Weekly Book Giveaway title. It's the first installment of a three book series, so those of you who aren't totally over the whole mermaid-angst thing might want to check it out.
As always, this contest runs Monday through Friday. To enter, just send us an
e-mail
connected to a valid address. Complete rules and regulations can be found
here
.
NOTE:
We think we've fixed the problems with the email page, but if your message is marked un-deliverable, you can send us an email directly using the address "info [at symbol] wordcandy [dot] net" (minus all those spaces, of course). Sorry for the ongoing confusion!
No new comments are allowed on this post.