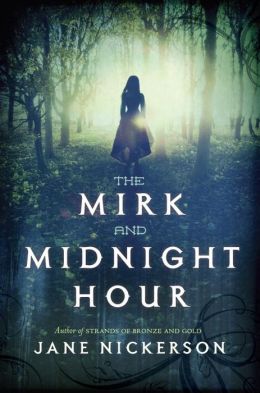 This week's Book Giveaway title is
The Mirk and Midnight Hour
, the second YA novel from Jane Nickerson. Like her first book
Strands of Bronze and Gold
(which we reviewed
here
),
The Mirk and Midnight Hour
is inspired by a not-exactly-Disney-friendly fairytale: the Scottish ballad
Tam Lin
. Nickerson's two stories are set in the same world—a gothic-novel vision of the Civil War-era South—but are not, apparently, directly connected. Our review will follow later today.
As always, this contest runs Monday through Friday. To enter, just send us an
e-mail
connected to a valid address. Complete rules and regulations can be found
here
.
NOTE:
We think we've fixed the problems with the email page, but if your message is marked un-deliverable, you can send us an email directly using the address "info [at symbol] wordcandy [dot] net" (minus all those spaces, of course). Sorry for the ongoing confusion!
No new comments are allowed on this post.