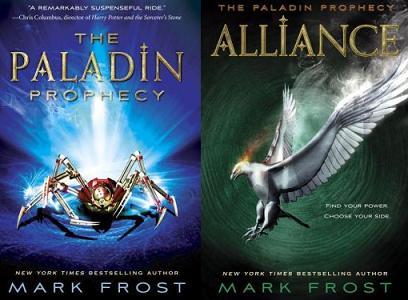 We're offering two books for this week's Book Giveaway: Mark Frost's
The Paladin Prophecy
and its sequel,
The Paladin Prophecy: Alliance
. Our full review will go up later today, but here's a mini-take: Anthony Horowitz and Richard Paul Evans should watch their backs, but Rick Riordan and Suzanne Collins can sleep easy.
As always, this contest runs Monday through Friday. To enter, just send us an
e-mail
connected to a valid address. Complete rules and regulations can be found
here
.
NOTE:
We think we've fixed the problems with the email page, but if your message is marked un-deliverable, you can send us an email directly using the address "info [at symbol] wordcandy [dot] net" (minus all those spaces, of course). Sorry for the ongoing confusion!
No new comments are allowed on this post.