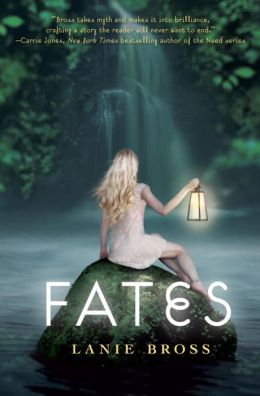 This week's Book Giveaway pick is Lanie Bross's debut novel
Fate
. According to its
official overview
, it is both the first installment of a two-book series "inspired by the ancient Greeks' paradoxical view of fate"
and
"perfect... for girls who love all things pretty, romantic and inspirational". Ambitious! But also confusing. I have personally never found the ancient Greeks' view of fate all that pretty or romantic, but maybe this book will change my mind...? Anyway, our review will be posted later today.
As always, this contest runs Monday through Friday. To enter, just send us an
e-mail
connected to a valid address. Complete rules and regulations can be found
here
.
NOTE:
We think we've fixed the problems with the email page, but if your message is marked un-deliverable, you can send us an email directly using the address "info [at symbol] wordcandy [dot] net" (minus all those spaces, of course). Sorry for the ongoing confusion!
No new comments are allowed on this post.