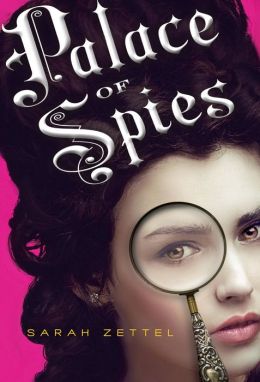 This week's Book Giveaway title is
Palace of Spies
, the first book in a historical YA series by
Dust Girl
author Sarah Zettel. Our review will go up tomorrow morning, seeing as we still have to post our thoughts on the Book Giveaway title we featured over our winter break: Lauren Kate's
Teardrop
. That review will be up later on today.
As always, this contest runs Monday through Friday. To enter, just send us an
e-mail
connected to a valid address. Complete rules and regulations can be found
here
.
NOTE:
We think we've fixed the problems with the email page, but if your message is marked un-deliverable, you can send us an email directly using the address "info [at symbol] wordcandy [dot] net" (minus all those spaces, of course). Sorry for the ongoing confusion!
No new comments are allowed on this post.