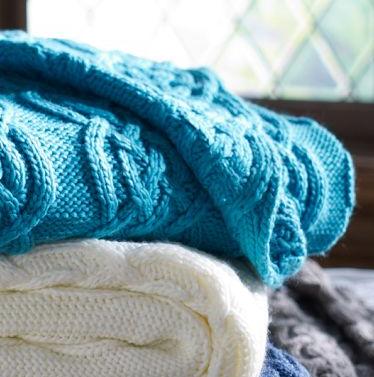 Gift Idea #7:
Throw blankets
Wordcandy reading should always be a comfortable experience, and having a warm and fuzzy blanket to wrap up in can really help with that.
PB Teen
(the only even semi-reasonably-priced part of the Pottery Barn empire, IMO) currently has some great throw blankets on sale, including their
Chunky Knit Throw
in shades of pink or gray ($24.99), and their
Cozy Cable Knit Thow
in "Baltic Blue" ($35.99). Both are 50" x 60", machine washable (important for people like me, who have been known to spill more than their fair share of morning cereal), and are eligible for PB Teen's current free shipping promo, which runs through midnight tonight.
No new comments are allowed on this post.