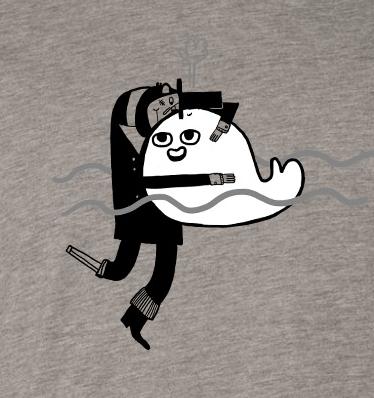 This year we're doing our Wordcandy-approved holiday gift list a little differently: we're going to put together a series of eight mini posts, each featuring a different gift idea. Like always, we're way late with these suggestions (our sincerest apologies to our Hanukkah-celebrating readers), but at least all of our suggestions are well under fifty bucks. That's something, right?
Anyway, here's
Gift Idea #1
: Kate Beaton's
Hark! A Vagrant
-inspired t-shirts
Beaton's
online store
offers three literature-inspired choices, including her
Moby Dick shirt
($19.50 + shipping), her
Alas, Poor Yorick!
shirt ($18.50 + shipping), and her
Verne & Poe Bros
shirt ($18.25 + shipping), which I have long coveted. Feel free to buy it for me, any friends or relatives who might be reading this.
No new comments are allowed on this post.