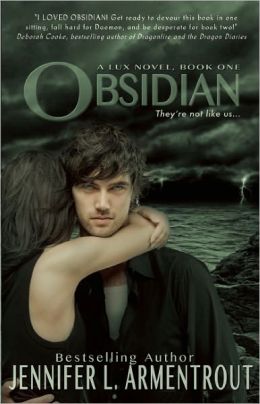 The covers for this series crack me up, but obviously
someone
takes them seriously, because
THR
says that Sierra Pictures has signed up to produce a film adaptation of Jennifer Armentrout's
Obsidian
. The book is a YA romance about a 17-year-old girl who discovers that her neighbor is actually a "hot alien" (note: that's from the official publisher's description) with the D&D-worthy name of Daemon Black.
Obsidian
is the first title of a projected five-book series, three of which have already been released, and while the
critical response
seems pretty lukewarm, at least Ms. Armentrout's
fans
are enthusiastic. (I particularly liked the review that starts off "HOLY ALIEN HOTNESS".)
No new comments are allowed on this post.