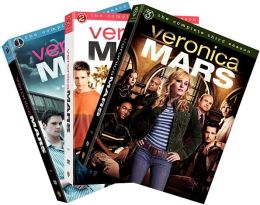 E! Online
informs me
that
Veronica Mars
creator Rob Thomas has nabbed a two-book deal to continue the series. The novels will pick up where the upcoming movie ends, and should be available in the spring of 2014.
I have mixed feelings about this. The article makes a big deal out of the fact that Thomas is a former novelist, but he's only "developing and co-writing" the books, not writing them exclusively. Also, I suspect this means that there will be less pressure to provide a satisfying ending the movie (because the overarching
VM
story will continue), and I'm not sure I'm up for yet
another
emotionally ambiguous finale from this series.
No new comments are allowed on this post.