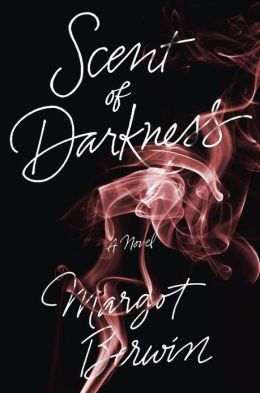 Margot Berwin's novel
Scent of Darkness
is built around an absolutely delicious premise: Evangeline, a lonely, directionless 18-year-old, is left a bottle of scent by her perfumer grandmother, and a single application of the perfume changes her entire life. Strangers suddenly find her impossibly desirable (even animals start following her around), and she finds herself torn between two men—Gabriel, a medical student who showed some interest in her even pre-perfume, and Michael, a handsome, older artist who seems to have no reaction to her scent at all.
Unfortunately, a great premise does not guarantee an equally enjoyable story. Berwin's novel is long on style, atmosphere, and mood, but painfully short on substance. I kept trying (and failing) to get a handle on what the author was trying to say—what was the significance of the archangel names? Or was I supposed to be making a connection to Longfellow's poem
Evangeline
? The story doesn't answer these questions, and it doesn't offer up anything in their stead, either. Evangeline is an utterly passive heroine, incapable of choosing between her two suitors (even though one of 'em is a selfish, moody creeper), and she literally spends most of the story helplessly allowing people to smell her. (Which: gross.) Berwin's prose is undeniably poetic, but her storytelling skills need serious work—the world really, truly did not need
another
book about a girl whose only virtue is a
magically attractive scent
.
Review based on publisher-provided copy.
No new comments are allowed on this post.