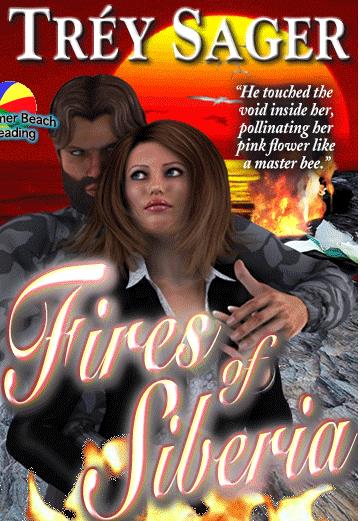 Tréy Sager's ebook
Fires of Siberia
is apparently a real—and mind-blowing—thing*: an "old-fashioned bodice ripper romance" inspired by the life of Tea Party leader and Republican Congresswoman Michele Bachmann. Here's the official plot summary:
"Presidential candidate Danielle Powers, full of firebrand pluck and red state sex appeal, has the country in a tizzy. But on an international tour to beef up her foreign policy experience, disaster ensues—her plane explodes over Siberia. Miraculously, Danielle survives, along with one other passenger—a mysterious stranger named Steadman Bass. Trapped in a wilderness of snow and ice, the two begin a journey that pushes Danielle to the brink. There she must confront her deepest self and choose between civilization and a wild, primitive ecstasy. All the while, Steadman harbors a terrible secret that threatens to destroy them both."
This undoubtedly thought-provoking read will be available on June 1st, and for a mere $2.99.
*It has an
Amazon page
and everything!
No new comments are allowed on this post.