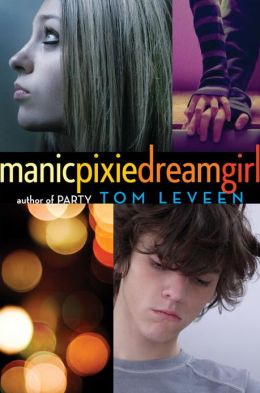 The phrase "Manic Pixie Dream Girl" gives me a rage headache, and I'm equally irritated by unconventional word spacing (WHY?!?), but Tom Leveen's
Manicpixiedreamgirl
has had solid reviews, so who knows? Maybe my heart will grow two sizes today, and I'll learn to love both the phrase and its lack of Strunk-and-White-approved spacing. (Spoiler: No, I won't.) Either way, Mr. Leveen's book is our current Weekly Book Giveaway selection, and we'll be sharing our own review later today. I'll try to get over the, ah, quirky title by then, but I'm not making any promises.
As always, this contest runs Monday through Friday. To enter, just send us an
e-mail
connected to a valid address. Complete rules and regulations can be found
here
.
NOTE:
We think we've fixed the problems with the email page, but if your message is marked un-deliverable, you can send us an email directly using the address "info [at symbol] wordcandy [dot] net" (minus all those spaces, of course). Sorry for the ongoing confusion!
No new comments are allowed on this post.