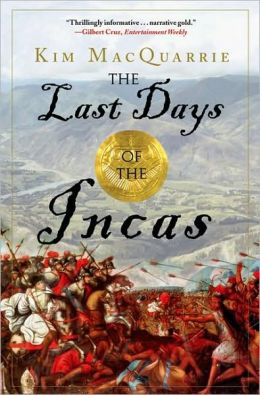 I can't see any way for this to avoid being absolutely horrible, but maybe that's what makes for must-see TV: according to
The Hollywood Reporter
, FX is developing an "event series" based on Kim MacQuarrie's book
The Last Days of the Incas
, which focuses on "Francisco Pizarro and Diego de Almagro, two Spanish Conquistadors who above all odds conquered the Incan empire of 10 million with just 168 men, and Manco Inca and Cura Occlo, two teenage Incan royal lovers, who led one of the greatest rebellions in history."
SPOILER: Nothing good happens to the Incas. And those steamy-sounding royal lovers? They were BROTHER AND SISTER. So what I'm saying is: No, thanks.
No new comments are allowed on this post.