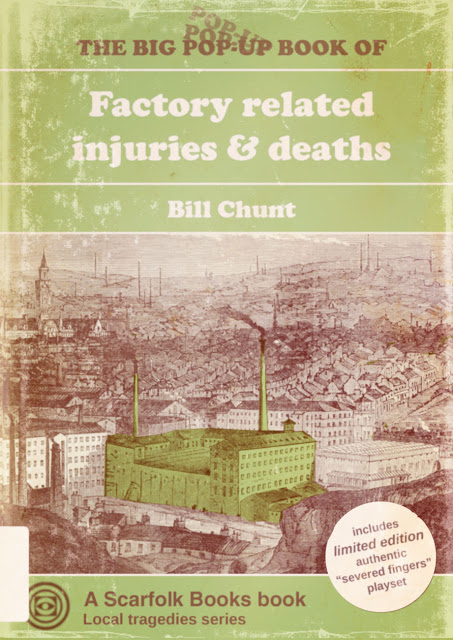 I've been staring in appalled fascination at the website
Scarfolk
, which seems to the project of graphic designer
Richard Littler
. The blog is devoted to the ephemera of an imaginary—and impossible—town:
"Scarfolk is a town in North West England that did not progress beyond 1979. Instead, the entire decade of the 1970s loops ad infinitum. Here in Scarfolk, pagan rituals blend seamlessly with science; hauntology is a compulsory subject at school, and everyone must be in bed by 8pm because they are perpetually running a slight fever. "Visit Scarfolk today. Our number one priority is keeping rabies at bay." For more information please reread."
Reading the entire blog seems like a fine April Fool's Day activity, but I was particularly impressed by the
book covers
. Trust me, the one featured in this post is only the beginning...
No new comments are allowed on this post.