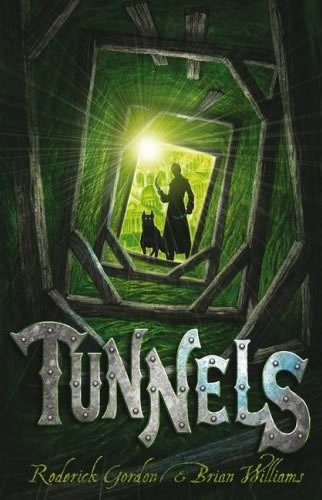 Well, the CGI industry should be pleased with this news: after spending several years languishing in development, Relativity Media is finally
moving forward
on a movie adaptation of Roderick Gordon and Brian Williams's
Tunnels
series. (We reviewed the first few books in the series
here
and
here
. Be warned, spoilers abound.) Mikael Hafstrom has been hired to direct, from a screenplay adapted by Andrew Lobel. I wasn't particularly impressed by this series*, but I suspect it will make a fun movie, particularly if you're the kind of person who likes computer-generated monsters.
*When it comes to stories about kids exploring underground Wonderlands, I preferred both Kirsten Miller's
Kiki Strike
books and Suzanne Collins's
Gregor the Overlander
series, even with its deeply flawed ending. Actually, now that I think about it I'm amazed the
Gregor
books aren't already being made into a film. You'd think the success of
The Hunger Games
would have guaranteed it...
No new comments are allowed on this post.