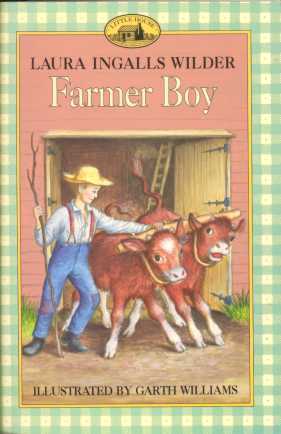 Speaking of
Laura Ingalls Wilder (or at least speaking of Wilder's illustrator Garth Williams),
Slate recently posted an image
of Almanzo Wilder's 1884 "Homestead Proof", the document that established his claim to a homestead in the Dakota Territory. The paper features the testimony of a fellow farmer (A.J. Sheldon), who swore that Wilder was a U.S. citizen, that this was the first homestead he had claimed, and that his home was 12 feet square, with two doors and three windows. I'm not sure which man filled out the document, but dude had nice handwriting.
No new comments are allowed on this post.