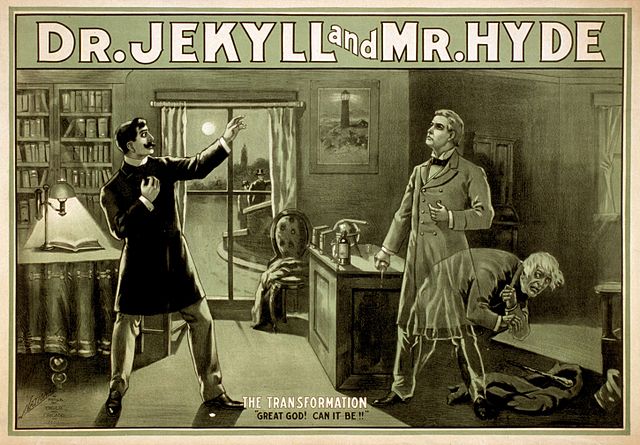 Well,
Revenge
proved there was an audience for heavily-altered TV adaptations of classic novels, so at the end of the month NBC is kicking off
Do No Harm
, a modern-day reworking of Robert Louis Stevenson's novella
Strange Case of Dr Jekyll and Mr Hyde
. Here's the
official description
:
Dr. Jason Cole (Steven Pasquale, "Rescue Me") is a highly respected neurosurgeon who has it all - a lucrative career, confident charm and the gift of compassion. But he also has a deep, dark secret. One morning, after waking up disoriented in a wrecked hotel room amidst near-naked women he's never seen before, he knows one thing: it happened again. Every night at the same hour, something inside Jason changes, leaving him almost unrecognizable - seductive, devious, borderline sociopathic. This new man is his dangerous alternate personality, who goes by the name Ian Price. For years Jason has battled Ian, keeping him in check with a powerful experimental sedative. But now his - their - body has developed a resistance to the serum, setting Ian free once again. And to make matters worse, after being suppressed for so long, Ian is hell-bent on taking revenge on his oppressor. With everyone Jason cares about at risk - patients, friends, coworkers and even the woman he loves - he must stop Ian once and for all. Will they find some common ground, or will they bring each other down? Hell hath no fury like an alter ego scorned.
Sounds... soapy.
No new comments are allowed on this post.