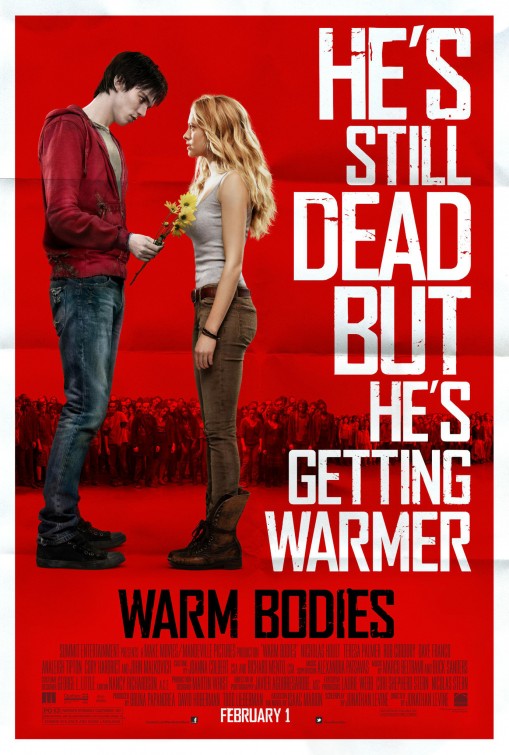 Okay, I'm
really
looking forward to seeing this.
MTV Geek
recently posted a
clip
of the first four minutes of
Warm Bodies
, the not-very-thinly-disguised zombie version of
Romeo and Juliet
, and it looks ridiculously fun. Also, uh, just plain ridiculous, but that's never stopped me from enjoying something before.
Hopefully the whole movie is just as chatty and snicker-inducing as the opening scene, though, because I suspect this is one of those stories you're really better off not thinking about too hard.
No new comments are allowed on this post.