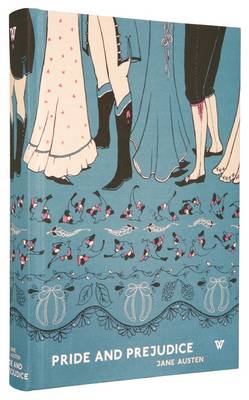 Happy New Year, everybody! 2013 is the 200th anniversary of the publication of
Pride and Prejudice
, so I have sky-high hopes for this year. A major
Pride and Prejudice
anniversary means this is clearly going to be a great year for... something. No idea what (other than a bumper crop of scholarly
P&P
analysis, obviously), but I'm sure it will be amazing!
An incomplete list of additional things I'm excited about this year:
1. The release of
Emerald Green
, the third and final book in Kerstin Gier's
Ruby Red series
, plus the movie adaptation (even if it
is
in German). I'm not sure if this book will actually turn up by the end of the year, but I'm putting this out there in hopes that the publishing gods are listening.
2. Finally discovering the truth about the most interesting subplot in
Wendelin Van Draanen's Sammy Keyes series
: the identity of Sammy's father. And this time I only need to wait a week, because I'm pretty sure
Sammy Keyes and the Showdown in Sin City
comes out next Tuesday!
3. A new YA series from
Eoin Colfer
.
Artemis Fowl
ended on a high note; here's hoping Colfer's upcoming
W.A.R.P
series (the first book is due out on May 7th) proves just as entertaining.
4. The end of
Skip Beat
and/or
The Wallflower
? I have no idea if either manga will actually end their long runs in 2013, but both
feel
like they're drawing to a close. I've loved these titles, but it's probably time to move on to something new (particularly for
The Wallflower
, which has been recycling jokes for about 15 volumes now).
No new comments are allowed on this post.