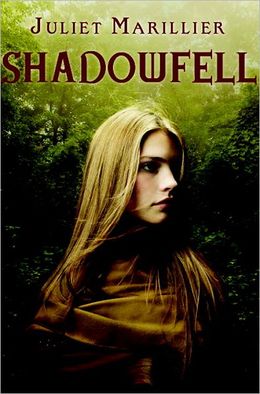 New Zealand author Juliet Marillier's Shadowfell, the first book in a projected trilogy, takes several done-to-death fairytale tropes—a girl on a solitary journey, an evil king, helpful magical creatures—and transforms them into an entertaining and thoughtful YA fantasy novel.

The heroine of Shadowfell is 15-year-old Neryn, a girl born with magical powers in the land of Alban, where any magic not directly controlled by the king is cause for immediate execution. When the last member of her family dies, Neryn sets out to find Shadowfell, a shadowy rebel stronghold dedicated to defeating the king and restoring the balance between Alban's human and magical inhabitants. The rebels of Shadowfell—if they even exist—might not welcome her, but every day Neryn remains in Alban brings her closer to exposure, capture, and the king's nonexistent mercy.

Shadowfell is straight high fantasy, with a slow-moving but intense romantic subplot. Like any good fairytale heroine, Neryn survives by listening and speaking carefully, being cautious in the face of the unknown, and respecting (although not always obeying) otherworldly rules, no matter how strange. It's been quite some time since I've read something that hewed so closely to the rules of its genre, but despite—or perhaps because of—Marillier's reliance on literary convention, I found Shadowfell to be a deeply satisfying read.

Review based on publisher-provided copy.
No new comments are allowed on this post.