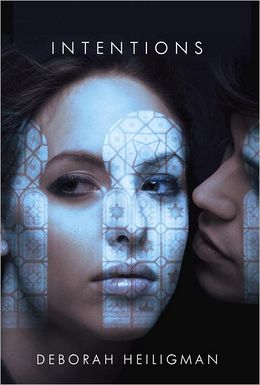 Deborah Heiligman is the author of nearly 30 books for children, but it wasn't until 2008's
Charles and Emma
—an award-winning YA biography about Charles Darwin and his wife—that she leapt to wider literary acclaim. Her most recent book, and her first aimed at older teens, is the coming-of-age novel
Intentions.

Intentions
is the story of 15-year-old Rachel Greenberg, whose idyllic childhood is coming to an abrupt and ugly end: her parents are constantly fighting, her grandmother's health is failing, her best friend suddenly despises her, and she overhears her beloved rabbi having an adulterous affair in the sanctuary. Unsurprisingly, Rachel handles this onslaught by launching into a mighty downward spiral of her own. She comes dangerously close to ruining the few good things remaining to her, before tentatively attempting the Jewish tenet of
kavanah
—acting with intention.
Apart from Rachel's exploration of her religious beliefs and Heiligman's talent for characterization, there isn't much separating
Intentions
from a particularly angst-filled episode of a random ABC Family show. The "teen girl has horrible month, freaks out, eventually gets over it" concept is not original, and while Rachel's problems are more moving than last week's
poor-little-rich-girls non-trauma
, she has such a long list of 'em it becomes ridiculous. (Seriously: all this book was missing was an unplanned pregnancy.) The only thing I found compelling about
Intentions
was the complex role religion played in Rachel's life, and I sincerely wish Heiligman had cut out at least two of her dramatic plot lines and focused on that instead. As it is, what could have been a fascinating look at faith and growing up gets lost in a sea of overwrought teenage tears.
Review based on publisher-provided copy.
No new comments are allowed on this post.