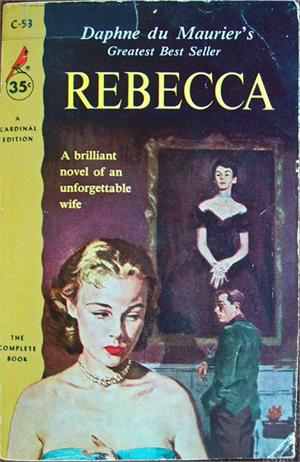 There have been further developments regarding the troubles besetting a potential musical version of Daphne du Maurier's novel
Rebecca
(which we
wrote about
late last month). According to
Playbill
, the FBI and the U.S. Attorney's Office have arrested Long Island businessman Mark Hotton, accusing him of "fabricating the prospect of $4.5 million in financing commitments".
Hotton is being charged with two counts of wire fraud. He was going to be paid more than $60,000 in fees and commissions to serve as the middleman between the musical's producers and supposed investors. He has also been accused of a second, far larger fraudulent scheme (this one involving a Connecticut-based real estate company), that was apparently structured in a similar way.
Note:
Be sure to scroll all the way down the
Playbill
article and take a gander at the
Rebecca
marquee. It is hilarious, like
Rebecca
as performed by the Cirque du Soleil.
No new comments are allowed on this post.