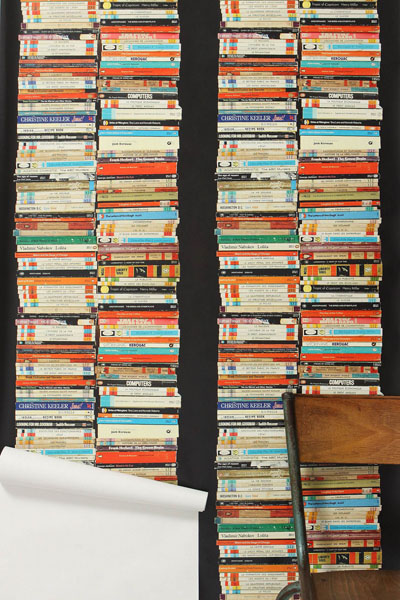 Okay, this
"Stacked Paperback" wallpaper
costs a zillion dollars and it only covers 18 square feet and the description features the ominous phrase "Adhesive required" (which I suspect means "This is not idiot-proof, which means your life together can never be."), but I still covet it with all my heart and soul.
For what it's worth, today's the last day of free shipping at Anthropologie for orders over $100, and anyone who buys this
definitely
qualifies.
No new comments are allowed on this post.