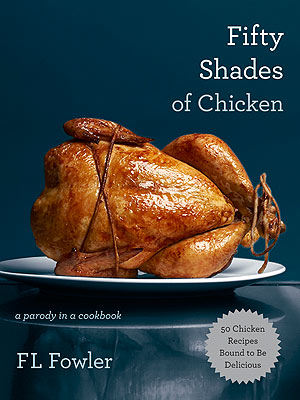 Another day,
another Fifty Shades of Grey parody
–this one's a poultry-focused cookbook from "an established food industry professional". And yet
another cover artist
who put in the effort to far outstrip whoever designed the original series.
Also, be sure to check out the recipes featured in the linked article. There's one called "Dripping Thighs", which (I'm sorry) totally cracked me up.
No new comments are allowed on this post.