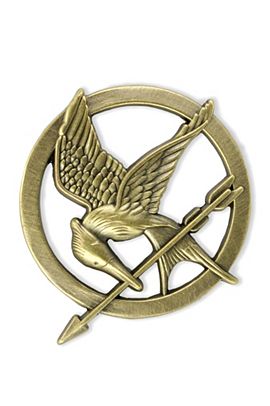 According to Variety, Target is planning to sell several high-priced pieces of Hunger Games merchandise via their website, including a 14-carat gold reproduction of Katniss Everdeen's Mockingjay pin ($999), a replica of her leather hunting jacket ($349), and a lithograph signed by film's cast ($699).

Uh... is there really that much crossover between people who really enjoyed the Hunger Games and people who can afford to to spend a thousand dollars for a pin? How much allowance money are teenagers getting these days?
No new comments are allowed on this post.