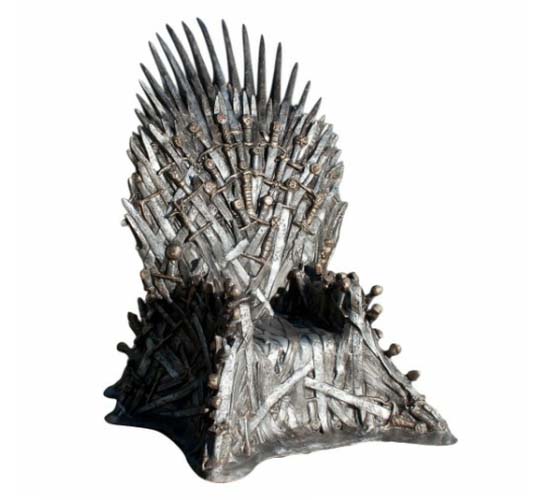 If you're looking for the ideal finishing touch for your living room, may I suggest this
$30,000 Game of Thrones "Iron Throne" replica
? I'm pretty sure it's exactly what your home decor needs to feel complete.
Once again, I double-checked to make sure this wasn't posted on April 1st. (It wasn't.) This is a real thing, although I'm assuming HBO isn't stockpiling massive numbers of this particular item. There can't be enough mega-rich, mega-nerdy
GoT
fans out there to justify making more than two or three of these, right?
Oh, and I forgot to mention the $1,800 shipping charge.
No new comments are allowed on this post.