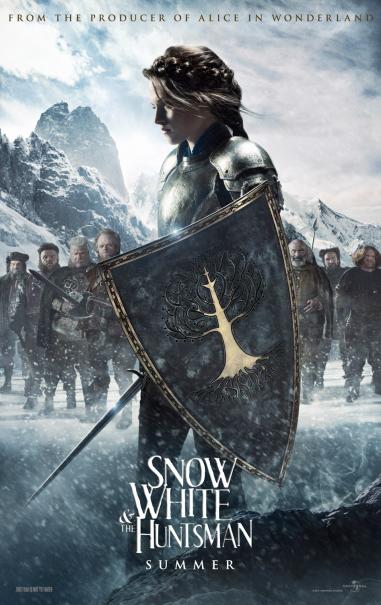 Speaking of upcoming movies, they've also unleashed an "
Extended Sneak Peek Trailer
" for
Snow White and the Huntsman
. I'm on board with the fight scenes and magic and all, but less sold on the whole "inner beauty" nonsense. I mean, is Kristen Stewart (a lovely young woman, although perhaps less acclaimed for her looks than Charlize Theron) really supposed to be the fairest in the land because she's the
nicest
? She possesses "rare beauty" in her heart? And, if so, wouldn't any non-murderer have a more beautiful heart than the wicked Queen, and therefore rank somewhere on her to-be-killed list? I'm pretty sure I'm going to regret seeing this movie, but these are questions that must be answered.
Note: Also, why does the Queen wear her crown while she bathes? That's gonna need an explanation, too.
No new comments are allowed on this post.