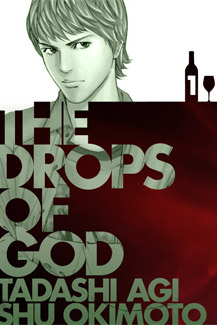 Eater
recently posted a preview of this spring's
most-anticipated cookbooks
. Their choices include a book featuring a cover-photo of the author with a dead pig draped over her shoulders. (I'd post the image, but then I'd have to look at it again. Seriously:
gross
.) My cookbook shelves are full to bursting, but I'm tempted by
Drops of God
, the manga about wine. I don't actually drink alcohol, but I get a geeky thrill out of unexpected book/subject pairings. This is why I still periodically wrestle with the urge to buy that
manga about the invention of cup noodle
, nearly six years after it was published.
No new comments are allowed on this post.