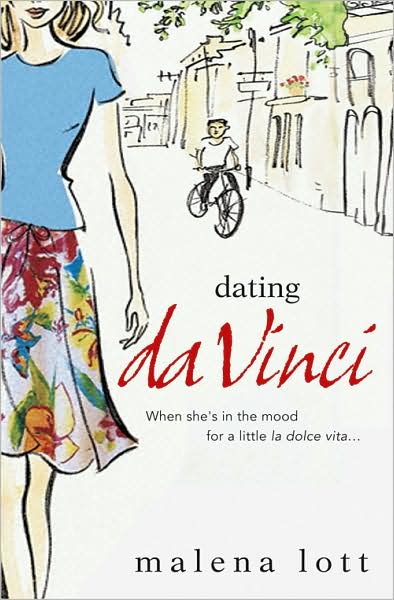 The heroine of Malena Lott's novel Dating da Vinci is a 36-year-old linguist named Ramona Elise. The widowed mother of two young boys, Ramona is still mourning her husband, who died two years earlier. She can't seem to get past her grief—until she meets Leonardo da Vinci, a gorgeous, 25-year-old Italian immigrant who joins her English class. Leonardo needs her help (language lessons, friendship, a place to stay), and their unexpected relationship allows Ramona to let go of some of her pain.

At first glance, Dating da Vinci looks like yet another story about an unhappy woman rediscovering happiness after an affair with a younger man (picture, if you will, a Texas-based hybrid of How Stella Got Her Groove Back and Under the Tuscan Sun). Happily, Lott takes her story in several surprising directions: she throws some serious curveballs in her wise-in-the-ways-of-love Italian stereotype, and Ramona, in a refreshing plot twist, discovers that some of her carefully nursed unhappiness was the product of her own insecurities. We may have seen similar plot set-ups before, but that doesn't detract from Dating da Vinci's charm—it's thoughtful, heartfelt, and undeniably engaging, and we look forward to seeing more of Ms. Lott's work.

Note: Dating da Vinci will be released on November 01, 2008.
No new comments are allowed on this post.