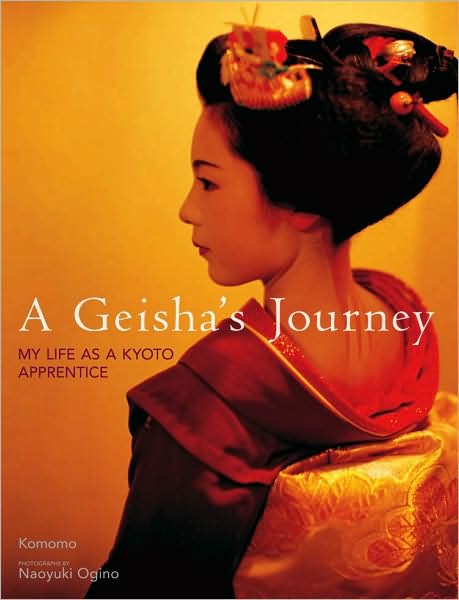 We don't review much nonfiction here at Wordcandy, but once in a while we encounter a nonfiction title that absolutely fascinates us, even when the subject is one in which we had no previous interest. Such was the case with A Geisha's Journey: My Life as a Kyoto Apprentice, a lovely, illuminating book about one young woman's transformation from a contemporary Japanese teenager into one of Kyoto's famous geisha.

A Geisha's Journey is really the work of two people: Komomo, the young geisha-in-training, provided the autobiographical text, and Japanese photographer Naoyuki Ogino provided the artwork, capturing Komomo's seven-year journey in dozens of vivid photographs. The book traces Komomo's education as a geisha, following her from her years as a maiko, or apprentice geisha, to her life as a fully-fledged geiko—an artist well-versed in traditional Japanese dance, music, and tea ceremony.

Western readers entranced by the sumptuous, seductive world of Arthur Golden's Memoirs of a Geisha might find this book disappointing, as Komomo's story is mostly about hard work. (So hard, in fact, that one wonders about the mental health of anyone who would choose such a lifestyle. Countless hours of dance practice and music lessons, wearing kimonos weighing over thirty pounds, elaborate, artificial mannerisms... sounds fun, huh?) However, readers looking for glimpse into a truly exotic world—one devoted to a unique and probably dying form of art—are sure to be captivated.
No new comments are allowed on this post.