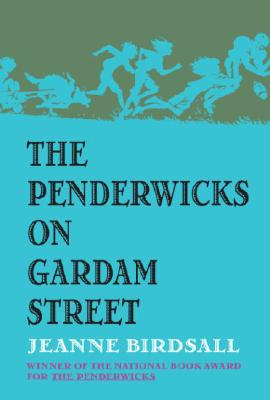 Jeanne Birdsall's National Book Award-winning novel
The Penderwicks
, the story of four sisters' summertime adventure at a Massachusetts estate, is the literary equivalent of Disney's
Celebration
: slightly artificial, but full of old-fashioned charm. I enjoyed every page, but I had my doubts that Birdsall's stylized nostalgia—100% wholesome!—would suit a less idyllic environment.
In
The Penderwicks on Gardam Street
, Birdsall's characters take baby steps towards real-world drama. The Penderwick sisters—Rosalind, Skye, Jane, and Batty—are back at school, and everything is going wrong: Skye and Jane have gotten into trouble over their homework, Jane has developed a slight crush on a neighbor boy (who, unfortunately, has a massive crush on Rosalind), and all four girls are horrified when their widower father starts dating again.
The Penderwicks on Gardam Street
is adorable, but it has the same problem as its predecessor: its characters are totally implausible. I spent some time yesterday with family friends—two sweet, smart girls ages 12 and 14. Nice kids, but they squabbled constantly, complained about their chores, and brought me up-to-date on the past two seasons of their favorite TV show,
America's Next Top Model
. The Penderwick sisters, in contrast, look after one another, do their chores without a murmur, and act as though TV didn't exist. They rarely fight or misbehave, and when they do, they say things like, "Not only have we sullied the family honor, we've hurt you terribly, Daddy." It's cute, but I'm pretty sure no real girls act that way*.
Far-fetched characterization aside, I'm confident
The Penderwicks on Gardam Street
will probably sell a zillion copies, mostly because it is the perfect gift to give to anybody's 10-year-old niece. It's a win-win situation: the girl's parents will like the squeaky-clean subject matter and excellent preteen role models, and the girl herself is sure to enjoy the story's humor, whimsy, and romance.
*And if I'm wrong, all I can say is there must have been a massive cultural shift since
I
was a twelve-year-old girl.
Posted by: Julia, Last edit by: Julianka
No new comments are allowed on this post.