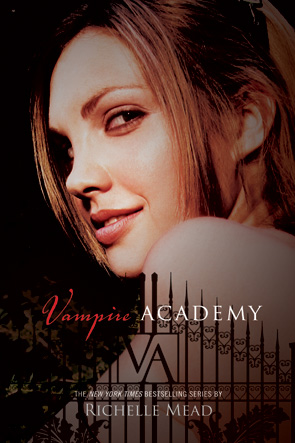 Vampire Academy, Richelle Mead's first book aimed at young adults, is 100% pure slinky fun. This stylish goth-lite novel isn't breaking any new ground, but Mead's fiercely devoted heroines make her book a welcome entry into the overstuffed teen vampire genre.

St. Vladimir's Academy (located two hours outside of exotic Missoula, Montana) has a secret: it's the bloodsucking equivalent of Hogwarts, a school for teenaged Moroi—members of the vampire elite—and Dhampir, their half-human bodyguards. Dhampir Rose Hathaway and Lissa, her Moroi best friend, escaped from St. Vladimir's two years ago. A careless moment leads to their capture and a disgraced return to the Academy, where they're immediately up to their necks in vicious social politics, questionable romantic interests, and the same mysterious danger that forced them to run away in the first place.

Mead does a great job of balancing Vampire Academy's social intrigue with its supernatural elements, and manages to tidy up most of the book's storylines by the final chapter. (She's clearly mastered the fine art of dangling just enough plot threads to have fanfic writers drooling.) The book wastes a bit too much time on exposition, but that's difficult to avoid when setting up a fantasy series.

Vampire Academy compares very favorably with Stephanie Meyer's mega-popular Twilight books. Watching Rose and Lissa fight their way to the top of St. Vladimir's social pile is way more fun than reading about Bella Swan mooning after her pompous vampire boyfriend. It remains to be seen if Mead can duplicate Meyer's massive success, but her book is definitely smart, dark, and kinky enough to set teenage hearts a-flutter.


Posted by: Julia, Last edit by: Julianka
No new comments are allowed on this post.