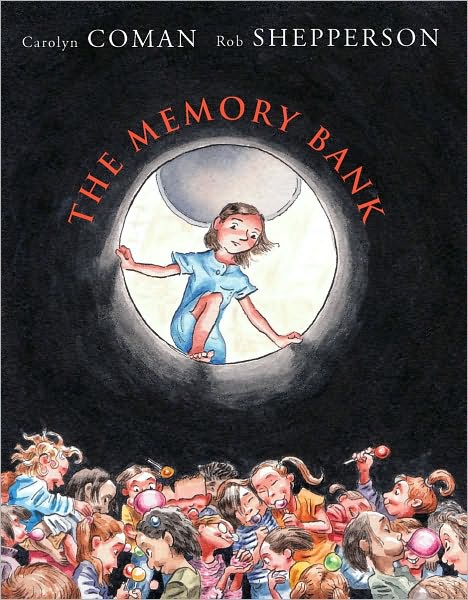 The Memory Bank (text by Carolyn Coman, illustrations by Rob Shepperson) is the story of two sisters. When Hope's evil parents banish her baby sister Honey for breaking the family's "No laughing" rule, Hope puts on her nightgown, crawls into bed, and gives up on life. Her near-constant dreaming attracts the notice of the staff at the Memory Bank, where humanity's memories and dreams are stored. The Guardian of the Dream Vault wants Hope to become one of the Bank's resident dreamers, but Hope is determined to find Honey first.

Half playful black-and-white images and half fanciful prose, The Memory Bank is too long to be read out loud to small children in one setting but too simplistic to hook the 9-to-12 set. This makes its ideal audience rather small, as smart seven-year-olds with good vocabularies and a high tolerance for manufactured whimsy can be hard to come by. The publishers were clearly hoping to recapture the magic of Brian Selznick's 2007 novel The Invention of Hugo Cabret, but The Memory Bank reminded me more of the books of Nick Bantock: lovely to look at and entertaining to read, but ultimately rather forgettable.

[Review based on a publisher-provided copy.]
No new comments are allowed on this post.