Posts tagged with
norman-lindsay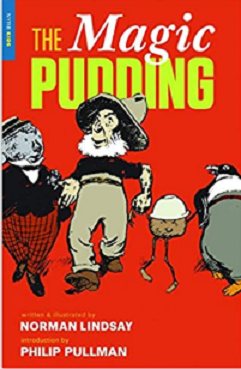 Norman Lindsay's 1918 novel The Magic Pudding is proof positive of my theory that Australian fiction—even their fiction for children—is not for the faint of heart. It centers around the Magic Pudding, a rude, sulky, anthropomorphic dessert, and the three friends who form the Noble Society of Puddin'-Owners...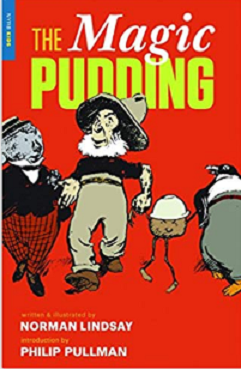 This week's Book Giveaway is Norman Lindsay's The Magic Pudding, which was originally published in 1918 and is considered to be an Australian children's classic. (It is also exhibit A in my ongoing argument that Australian literature is a uniquely red-blooded beast.) This giveaway will run through 10/25/19...
The hardworking people at Dover Thrift have just released a handsome illustrated edition of Norman Lindsay's 1918 novel The Magic Pudding: Being the Adventures of Bunyip Bluegum and His Friends Bi...