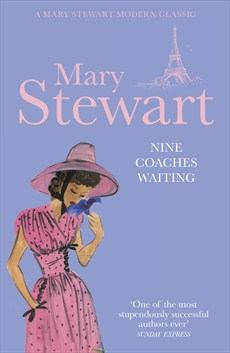 WHYYY?!? I'm two years late, but I was so excited to discover these
gorgeous, vintage-style reprints
of Mary Stewart's romantic suspense novels, and now it turns out they're English*. Meanwhile, we here in America are still stuck with
these versions
, which, while undoubtedly an improvement over
earlier editions
, are totally generic and boring.
Frankly, I've given up on people ever giving Mary Stewart's novels the respect they deserve (even if
Nine Coaches Waiting
is a modern classic). But if we're going to treat her novels as ladylike pulp fiction, why shouldn't we be given editions to match?
*Thankfully, I can order them online. And I will, even though they're painfully expensive for a tiny paperback.
No new comments are allowed on this post.