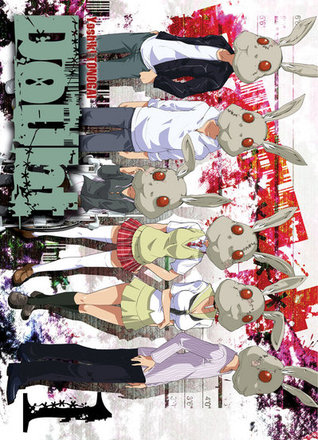 I have some manga-related odds and ends to cover, but none of 'em seem quite worthy of their own posts, so I'm settling for a quick and dirty list:

1. The Rurouni Kenshin movie has apparently been sold in 64 territories, none of which include the US. The question of WHY NOT?!? has yet to be answered.


2. Yen Press has added Yoshiki Tonogai's psychological horror manga Doubt to their slate. The series, to be released next April, is described as "[The story of] five teenagers who suddenly wake up in a locked area with a barcode tattooed on their bodies. Nearby hanging from the ceiling is the dead corpse of a girl they had met earlier that day. The five people find themselves stuck in the horrific "Rabbit Doubt" survival game where they must figure out which one of them is the murdering "wolf" in disguise before the wolf murders them all." Yeah... thanks a lot, Hunger Games.

3. Manga author Tachibana Higuchi recently revealed that she was "working on the layout for the first part of the final chapter" of her long-running Gakuen Alice series. I'd be more excited, but I feel too guilty over recommending this title to people who invested in sixteen(!!!) English-language volumes before getting screwed over by TOKYOPOP's closure in 2011. Sorry, guys.
No new comments are allowed on this post.